Police Siege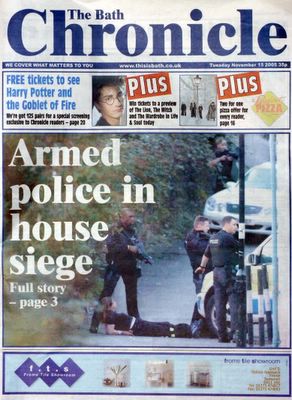 The great thing about working as a photographer is it's totally unpredictable.
Last Monday I was photographing an after-school club presentation, one phone call and ten minutes later I was photographing the police at the armed siege.
There were reports of a man with a handgun and machete, so the armed response team were called to deal with it.
This is my picture of the siege on Tuesday's front page.