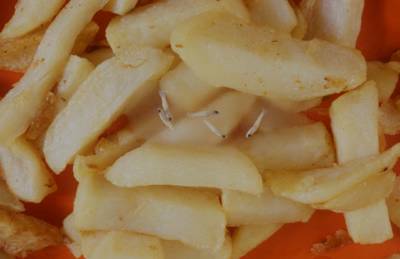 Almost 20 years ago I was working for The Central Electricity Generating Board and they sent me to Fawley near Southampton, to meet one of the scientists working for the marine research department based at the power station.
As I recall he had been up the Amazon and had discovered the smallest fish known to man.
He was horrified when I wanted to photograph them on a plate of chips, but it was the most graphic way to show the scale.